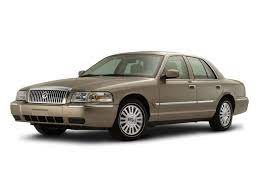 Air suspension parts Mercury | Air spring Mercury
Mercury is a non-existent division of the American automobile manufacturer Ford Motor Company. Founded in 1938 by Edsel Ford, Mercury has been marketed as a mid-priced brand for most of its existence, bridging the price gap between Ford and Lincoln models.
As the official distributor of air suspension parts, we offer air spring, air suspension compressor, shock absorbers and etc. for Mercury at competitive prices and express delivery. Choosing us, you choose quality parts for your Mercury from trusted German and American manufacturers. Enjoy excellent value for money, a wide range and a variety of over 200 products for your car.