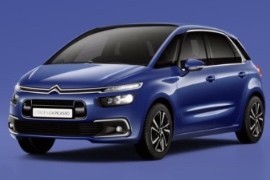 Citroen air suspension parts | Citroen air suspension
Citroën is a French carmaker, part of the PSA Peugeot Citroën group. The company has established its reputation as a creator of innovative technology with Traction Avant. This car is the world's first mass-produced front-wheel drive car, and also one of the first to have a single body without a chassis supporting mechanical components.
As the official distributor of air suspension parts, we offer air spring, air suspension compressor, shock absorbers and etc. for Citroen at competitive prices and the possibility of express delivery. Choosing us, you choose quality parts for your Citroen from trusted German and American manufacturers. Enjoy excellent value for money, a wide range and a variety of over 200 products for your car.