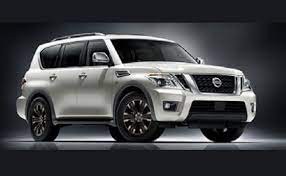 Air suspension parts Nissan | Air spring Nissan
Nissan Motor Company is a Japanese company, the second largest car manufacturer in Japan after Toyota. The Nissan brand produces a wide range of cars, vans and trucks. The company also produces luxury vehicles under the brand "Infinity.
As the official distributor of air suspension parts, we offer air spring, air suspension compressor, shock absorbers and etc. for Nissan at competitive prices and the possibility of express delivery. Choosing us you choose quality parts for your Nissan from trusted German and American manufacturers. Enjoy excellent value for money, a wide range and a variety of over 200 products for your car. Read more information on air suspension price.