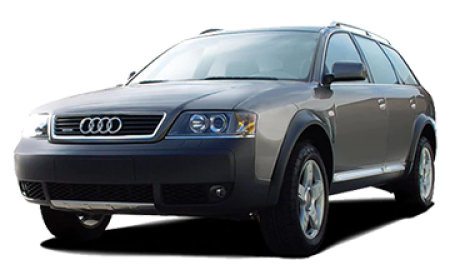 Air suspension parts | Air Springs Audi Allroad A6 C5 4B
The Avant formed the basis for Audi's C5 Series for the 1999 semi-off-road model, called the Audi Allroad Quattro. Compared to the regular A6, the Allroad has an advanced air suspension system that allows for increased ground clearance.
As an official distributor of air suspension parts, we offer air springs, compressors for air suspension, shock absorbers and etc. for Audi Allroad A6 C5 4B at competitive prices and the possibility of express delivery. Choosing us, you choose quality parts for your Audi Allroad A6 C5 4B from trusted German and American manufacturers. Enjoy excellent value for money, a wide range and a variety of over 200 products for your car.